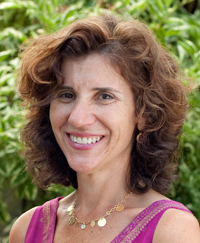 Paula Levinrad, LCSW, CADC1
Phone: (541) 343-1937 - ext. 15
Website: www.paulalevinrad.com
Experience:
• Licensed Clinical Social Worker, working with children, adults and families on issues related to individual and family transitions, including postpartum, grief and loss, child abuse, child sexual abuse, divorce, blended family adjustment, difficulty in relationships, and personal growth and development.
• State Certified Addictions Counselor, working with teens, young adults, adults and their families as they struggle with substance abuse and dependence.
Services:
I work with children and families, adolescents and adults, striving to give people the support they need to achieve self understanding, personal growth and balance in their lives. In a safe and supportive atmosphere of acceptance and empowerment I focus on helping you become aware of what you believe and access your innate abilities. Through a process of respectful and systemic curiosity, open ended questions, and reflections I will help you sort out what you want, how you feel, what makes you happy, and what gets in the way of your personal relationships. I will assist you to find and develop strategies to improve your life and will empower you to be in charge of this process.
Fees / Insurance:
I am on several insurance company panels and welcome calls of inquiry regarding my areas of specialty, hours, fees and payment.