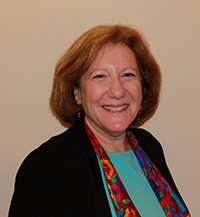 Barbara Herman, M.S.
Licensed Psychologist Associate
Phone: (541) 343-1937 - Ext. 14
Fax: (541) 343-5875
Experience and Services:
I received my Master of Science in Counseling Psychology from the University of Oregon in 1981. I was licensed as a Psychologist Associate by the Oregon Board of Psychologist Examiners in 1991. I am currently a member of the Oregon Psychologist Association. I have been in private practice for 35 years in Eugene, Oregon. My orientation is primarily family systems (for children, families, and couples) and cognitive/supportive problem solving for individuals.
I specialize in the treatment of children, families, couples, and individuals.
I work with people experiencing:
• Anxiety,

• Depression,
• Relationship issues, and
• Life changing situations.
My areas of specialty also include:
• Adoption issues (child and adult),
• Parenting,
• Emancipation issues for young adults,
• Blended Families,
• Career issues,
• Stress Management, and
• Women's issues.