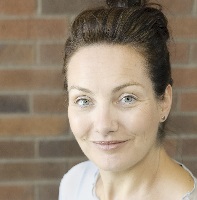 Catrin Rode, Ph.D.
Direct: (541) 606-6070
Office: (541) 343-1937 - ext. 11
Fax: (541) 343-5875
Email: Email Catrin
Experience and Services:
I received a PhD in cognitive and clinical psychology from the University of Muenster, Germany, where I grew up before I moved to Oregon in 2000 with my husband and daughter. As a professor at the UO I have developed programs to help students of all ages to succeed in school and at home even when faced with challenges like ADHD, a learning disability, traumatic brain injury or behavioral problems.
In my private practice I want to help individuals and families to find the right treatment for ADHD, learning difficulties and behavioral and emotional problems. The best treatment begins with the right diagnosis. I use a research-based, comprehensive approach to evaluate what causes your problems in school, with peers or family or at the work place. Once we have an answer, I will develop a treatment plan specific to your needs. Especially ADHD should not be treated with a one-size-fits-all approach. Therefore, my focus is evidence-based individualized care for children, teens and adults with ADHD, LD and other problems at home or at work.
I offer a free 15 minute consultation to discuss your needs. Based upon this meeting we will determine what services will best help you to achieve your goals.
ADHD, LD evaluation and assessment
ADHD treatment
Executive functioning training
School observation
Parent Training
School Consultation
504/IEP plan consultation
CBT based intervention for behavioral problems
Depression/anxiety treatment for children and teens
Payment and Insurance: I am an in-network provider for Pacific Source, Providence, and Blue Cross Blue Shield. I am able to bill other out of network providers for partial reimbursement of my fee, and I am also able to offer a sliding scale fee for sessions.
Appointments and Consultation: Please call to schedule a free 15 minute phone consultation to determine if we may be a good fit. You may call or email me. Please leave a phone number as well as best times to call.