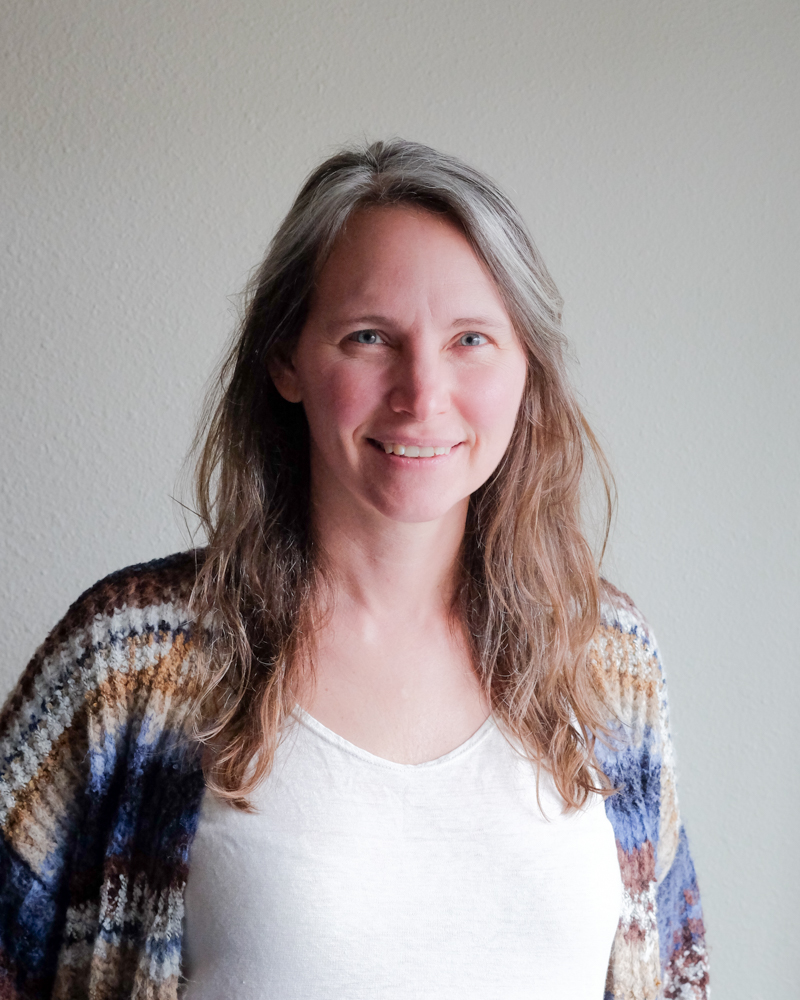 Jennifer Ludwig, LMFT
Direct: (541) 321-0673
Fax: (541) 325-3042
Email: Email Jennifer
Experience
I received a Master of Education in Couples & Family Therapy from the University of Oregon in 2018. I spent the first four years following my graduate degree clinically working with couples, families, adults, teens and children in Cottage Grove in community mental health before transferring my practice to Eugene. I trained as a neurofeedback clinician with the EEG Institute and have been providing clients with neurofeedback treatments since completing my instruction in 2019.
Approach
My approach with clients is collaborative, strength-based, and grounded in a therapeutic approach centering on kindness, acceptance, authenticity, and respect. In my practice I intentionally strive to create a space that is affirming for clients who identify as gender-diverse, LGBTQIA, non-monogamous, and neurodivergent. In addition to utilizing neurofeedback, I also incorporate emotion focused and narrative therapies as well as mindfulness practices to support the nervous system's well-being.
Services
Neurofeedback therapy with adults, teens, and youth ages 6-17.
Individual talk therapy with adults, teens, and youth ages 12-17.
Relational therapy with couples and families.
More About Neurofeedback
Neurofeedback is a non-invasive, direct training of brain self regulation. Neurofeedback uses EEG (electroencephalogram) biofeedback applied to the brain through visual, audio, and touch stimuli. By using reward circuitry, neurofeedback trains the brain to address dysregulation and to support optimal functioning. For more information please visit: https://eeginfo.com/what-is-neurofeedback.jsp
EEG neurofeedback can help support ADHD & ADD, anxiety, depression, headache/migraine, sleep, learning differences, autism spectrum (ASD) & other developmental disorders, PTSD, memory, resiliency, panic attacks, chronic pain, acquired brain injuries, birth trauma, and peak performance. You can learn more about the research evidence on the effectiveness of neurofeedback through the EEG website https://eeginfo.com/research/.
Specialities
Trauma healing
ADHD/ADD
Gender Identity
Relational Issues
Depression
Anxiety
Autism Spectrum
Sexual Identity
Consensual Non-Monogamy
Parenting / Family Therapy
Payment and Insurance
I am an in-network provider for PacificSource Community Solutions (OHP Medicaid) and PacificSource Commercial. I am currently out-of-network with all other insurance companies. However, after paying my full fee at the time of your session, I can provide you with a receipt/superbill that you can submit to your insurance for reimbursement. They will then refund you directly whatever percentage they cover of an out-of-network provider's fee. I am also able to offer a sliding scale fee for cash sessions.
Please call to schedule a free 15 minute consultation to see if we are a good fit for each other and explore any further questions about my practice and/or neurofeedback. Please leave a phone number and a good time to call.